Pulse Compression Gratings
Pulse compression gratings are used to compress or stretch laser pulses and are commonly used in Chirped Pulse Amplification (CPA) laser systems.
Spectrum Scientific's pulse compression gratings offer high efficiency coupled with excellent surface quality and high damage threshold.
Typical substrates include Zerodur®, Pyrex and fused silica to maximize thermal stability and all of our pulse compression gratings are supplied with a high reflectivity gold coating.
Spectrum Scientific offers a range of standard gratings, however, if we do not have a grating that meets your requirement we can manufacture bespoke gratings.
For volume pricing or custom designs, please complete our Request Information form or contact our sales team to discuss your specific requirements.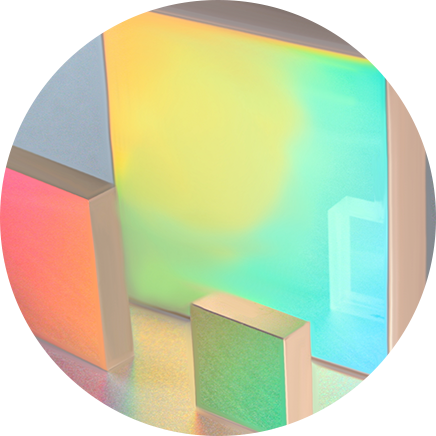 Pulse Compression Gratings
Advanced Filter
Product Groove Density (g/mm)
Product Wavelength of Peak Efficiency (nm)
Product Wavelength Range (nm)
Product Apex Distance (inches)
Product Beam Deviation (arcsec)
Product Blaze Wavelength (nm)
Product Clear Aperture (mm)
Product Clear Aperture (%)
Product Deflection Angle (deg)
Product Deviation Angle (deg)
Product Dispersion (nm/mm)
Product Effective Fl (mm)
Product Peak Efficiency (%)
Product Spectrum Length (mm)
Compare
Part Number
Product Description
Price
Groove Density (g/mm)
Blaze Wavelength (nm)
Quantity
More

1200-1550-30/90
1200 g/mm, 1550nm Holographic Grating (S-Pol), 30 x 90mm
$
1200
1550 (S Pol)

1480-1100-30/90
1480 g/mm, 1100nm Holographic Grating (S-Pol), 30 x 90mm
$
1480
1100 (S Pol)

1740-1053-30/90
1740 g/mm, 1053nm Holographic Grating (S-Pol), 30 x 90mm
$
1740
1053 (S Pol)

2322-300-30/90
2322 g/mm, 300nm Holographic Grating (P-Pol), 30 x 90mm
$
2322
300 (S Pol)

700-1100-30/90
700 g/mm, 1100nm Holographic Grating (S-Pol), 30 x 90mm
$
700
1150 (S Pol)